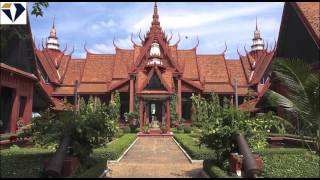 Currently, 55 ha of land have been cultivated and the processing facility is in the process of being expanded.
Additionally, up to 500 ha of ideal land are being prepared to be cultivated, together with a new processing facility.
JUWELIS is in the process to evaluate property for a logistic center near the port for the export of organic Moringa products as well as for the export of other organic Cambodian products.
An experienced team of Cambodian locals and international experts for agriculture, engineering of processing, water solutions as well as accredited organic certification consultants and auditors take the responsibility to produce organic Moringa according to highest international organic standards.
Our team has been working with farmer's cooperatives for a number of years and are delighted to add Moringa as a new but native crop to the education of the local farmers in following the regulations of organic farming.